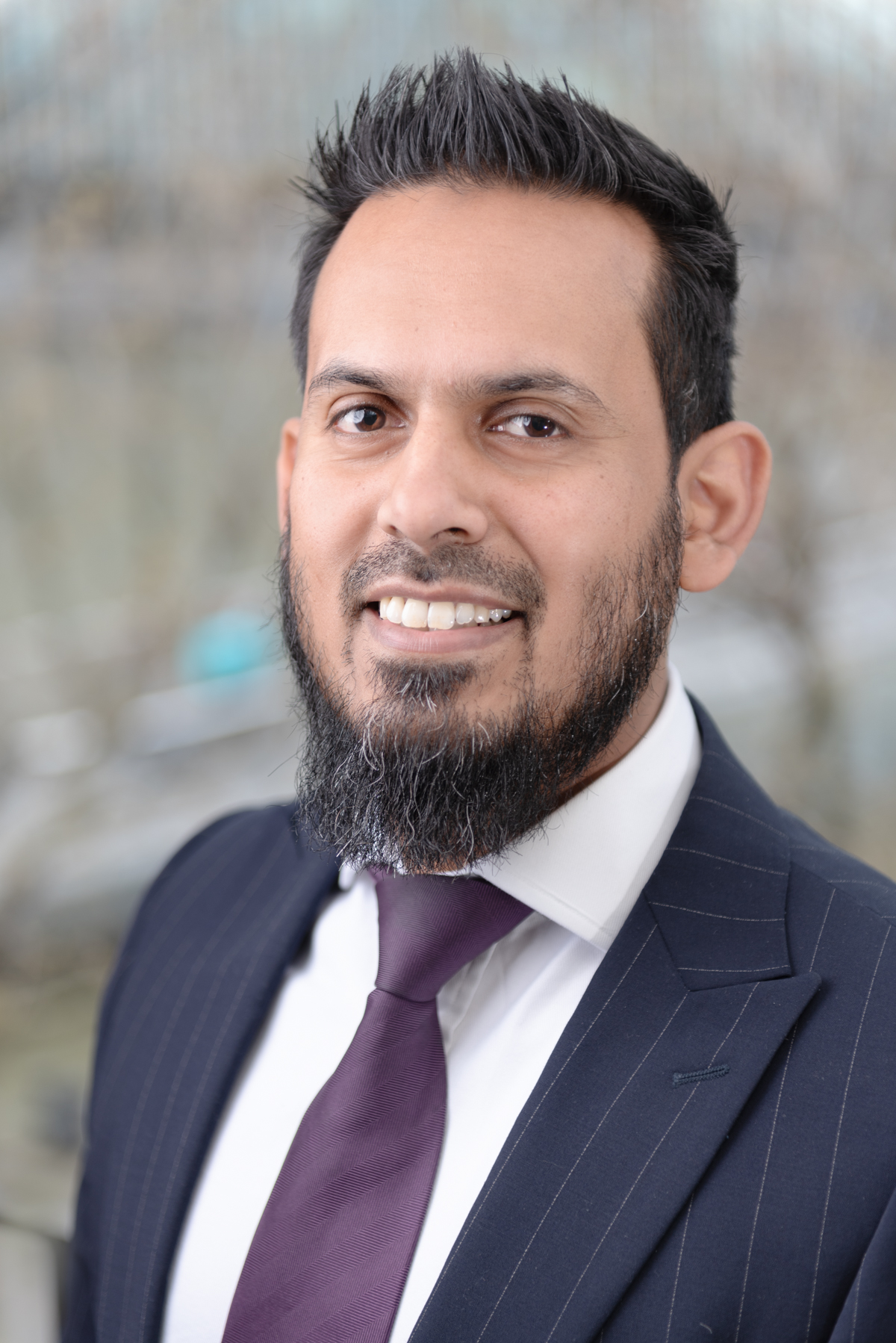 Zillur is an employment law specialist with extensive experience in all areas of employment law, including discrimination, whistleblowing, TUPE, contract disputes and collective employment law matters. He is recommended in the Legal 500 independent guide to the UK Legal Profession as "tenacious" (2022). Zillur is also ranked as a "Recognised Practitioner" for employment law by Chambers and Partners (2022).
He has a wealth of experience in advising employees and senior executives on a wide range of employment/regulatory matters having worked at one of the UK's largest employment law firms, Thompsons Solicitors for more than a decade. He regularly acts in complex high-value discrimination and whistleblowing claims. Zillur advises charities on a number of HR and regulatory issues, including trustees' responsibilities and compliance requirements.
He also has significant experience in negotiating high-value settlements and dealing with sensitive reputational risk issues, including complex defamation claims in the High Court.
Zillur advises and represents individuals (including journalists, politicians, community activists), and businesses on defamation, malicious falsehood, negligent misstatement, reputation management and privacy claims. For further details, including successful cases he has acted in, please visit our defamation page.
Zillur was featured in the Law Gazette's 'My Legal Life', which can be viewed here
Professional societies
The Law Society
The Employment Lawyers Association
The Industrial Law Society
Interesting cases
Zillur's cases often attract considerable press attention. He has been involved in a number of notable cases including:
Employment
Acting for a claimant against a brokerage company in a race discrimination and whistleblowing claim setting for £450,000 [2021].
Acting for solicitors of a magic circle firm in claims for disability discrimination and unfair dismissal resulting in settlements of more than £250,000 [2021].
Acting for a claimant against an investment bank in a claim for pregnancy and maternity discrimination setting for more than £150,000 [2021].
Acting for a HR manager in a whistleblowing claim against an online retailer where the matter settled for more than £170,000 [2020].
Broecker v Metroline Travel Limited – Appeal No. UKEAT/0124/16/DM: Represented the Claimant in a whistleblowing claim. Succeeded on appeal at the Employment Appeal Tribunal (EAT) with a claim for unfair dismissal on the basis that the Employment Tribunal had incorrectly decided the law.
Nawaz v Docklands Buses Ltd UKEAT/0104/15/DM: Successfully pursued an appeal in recusing a judge from a case for apparent bias. The EAT found that the Tribunal judge had behaved in a way that gave rise to apparent bias so that a "fair-minded observer" would conclude that there was a real possibility of bias. The case was remitted back to the Tribunal to be considered by a different Tribunal Judge and panel.
Anderson & Ors v LFEPA [2013] IRLR 459 CA (collective agreements): Assisted in successfully representing 300+ members of the GMB and UNISON in claims for unlawful deductions from wages in the Court of Appeal.
Hamilton House Medical Ltd v Hillier EAT/0246/09: Successfully pursued an appeal on behalf of the Claimant. The EAT held that the national minimum wage relates to a worker's basic rate of pay, even if he or she normally works only at night at an enhanced rate.
Graves & Farr v Arriva [2012] ET: The Claimants were awarded injury to feelings and aggravated damages after an Employment Tribunal ruled the company unlawfully discriminated against them. The case was reported in the Mirror.
Lynch and Thomas v London Underground Ltd [2011] ET: Successfully represented two train operators who had been unfairly dismissed. In both cases, Zillur obtained interim relief this is a special remedy in the Employment Tribunal that applies only to a few claims of automatic unfair dismissal which compels the employer to continue paying the Claimant until the determination of their claim by the Tribunal). In the case of Lynch, the Tribunal found that he had been unfairly dismissed on the grounds of his trade union/health and safety activities. The case attracted considerable press attention and was reported in the Independent. In the case of Thomas, the Tribunal concluded that he had been unfairly dismissed. This case also attracted press attention and was reported in the media, including the BBC News. Both claimants were reinstated by London Underground.
Other reported cases include: Arriva London South Ltd v Graves UKEAT/0067/15/DA and Rowe v London Underground Ltd UKEAT/0125/16/JOJ.
Defamation
For further details about the cases listed below, please check our Defamation page, here: