We work in partnership with our clients. As a firm, we have been listening to what our clients have been saying about the cost of pursuing and defending employment claims and related disputes. Our research has revealed that clients want more than just the traditional hourly rate billing.
Unlike some of our competitors, we offer a range of funding options for both employers and employees, including:
fixed fees
employment protection policy for businesses
legal expenses insurance – you may be covered under the terms of your business, home or motor insurance policy;
hourly billing
in exceptional cases, we may consider acting for employees under a damages based agreement (previously known as a contingency – 'no win no fee' agreement);
crowdfunding, which allows you to raise funds online, using a special platform, from friends, family and others that may have an interest in the matter at stake.
We are fully transparent about costs and we provide certainty so there are no surprises for you.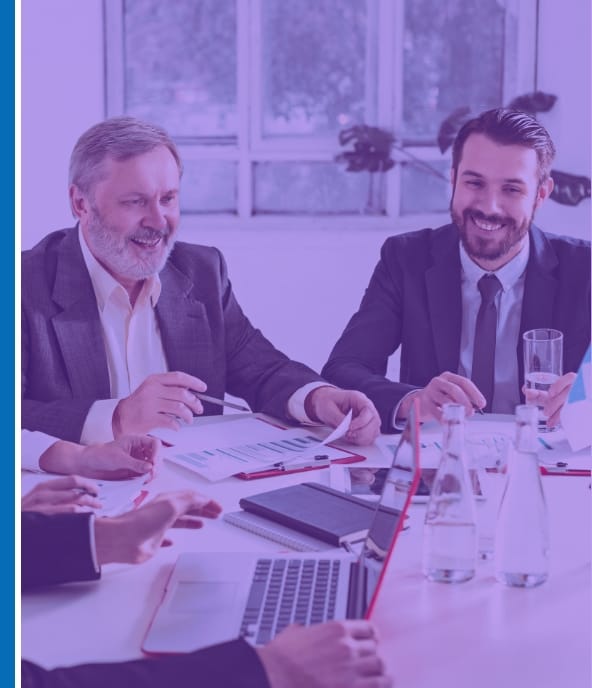 For business clients, we offer a unique Employment Protection policy, which can be tailor made to meet your specific requirements for a fixed monthly fee/annual retainer. The scheme allows you to manage your employment risk, comply with legislation and protect against tribunals – saving you time to concentrate on your business and keeping your workforce inspired, motivated and focused.
Fees for bringing or defending Unfair/Wrongful Dismissal claims
The following costs information is provided in accordance with the SRA Transparency Rules and the Price and Service Transparency guidance issued by the Law Society. Those rules require us to provide costs information in relation to claims for wrongful dismissal (breach of contract) and unfair dismissal in the employment tribunal.
As stated above, Rahman Lowe Solicitors offer a range of funding options to pay for and to progress employment claims. There may be preferential and discounted rates for corporate clients, returning clients or for large pieces of work – whether private individuals or businesses, we are experienced at tailoring our services to suit clients' budgets.
Each case is different and the work involved can vary significantly depending upon the circumstances and evidence. For example, the costs involved in a complex and high value automatic unfair dismissal claim for blowing the whistle at work will be higher compared to a straightforward unfair dismissal claim.
We have set out below guidance on the potential costs involved in bringing and defending a standard claim for unfair or wrongful dismissal to a hearing (not involving a whistleblowing disclosure or other type of automatic unfair dismissal claim). Please note that the information provided is for guidance purposes only. It is not an estimate or quote for a specific matter and any quote may need to be revised upwards if an unforeseen complexity arises or where the way in which a client asks us to proceed results in additional work. Our solicitors will of course work provide revised costs information and an accurate assessment of fees as the matter progresses.
Approximate cost of pursuing a claim for unfair or wrongful dismissal
Simple case: £8,000-£15,000 (plus VAT)
Medium complexity case: £15,000 -£25,000 (plus VAT)
High complexity case: £20,000 – £40,000 (plus VAT)
It is important to note that many cases settle prior to a hearing and the pre-litigation costs for negotiating a settlement generally range from around £1,500-£7,500 plus VAT (depending on how matters progress).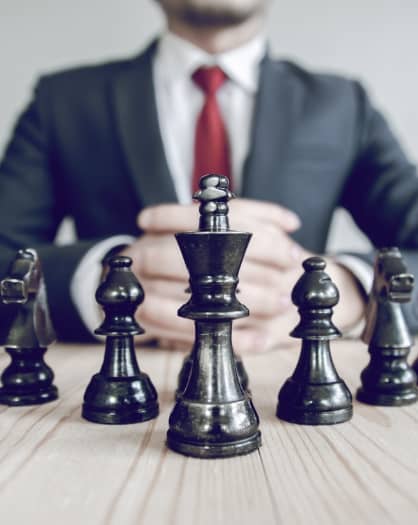 Factors that could make a case more complex and result in additional fees include but are not limited to the following:
If it is necessary to make or defend applications to amend claims or to provide further information about an existing claim
Defending claims that are brought by litigants in person
Making or defending a costs application
Complex preliminary issues such as whether the claimant is disabled (if this is not agreed by the parties) or whether the claimant is an employee
The number of witnesses and documents (a simple case will typically include up to 2 witnesses, plus the claimant and consist of no more than 300 pages of documents)
If it is an automatic unfair dismissal claim e.g. if you are dismissed for whistleblowing at work and/or for a health and safety related reason
Allegations of discrimination which are linked to the dismissal (and other claims being brought within the unfair/wrongful dismissal claim)
The value of the claim and whether there are complex losses claimed under a pension scheme, share scheme or other equity-based scheme
Our usual hourly charge out rates are between £275 plus VAT to £500 plus VAT (depending on the complexity of your case and experience of the solicitor), as at 1 January 2021. Our rates may be increased each year and we may offer lower rates for some cases. If we are instructed to attend a Tribunal Hearing then there will be an additional charge of between £1,000 – £2,000 per day (plus VAT) for a junior solicitor.
Disbursements
Disbursements are costs related to your matter that are payable to third parties, such as court fees, barrister's, expert's fees and courier charges. We handle the payment of the disbursements on your behalf to ensure a smoother process.
Barrister's fees are generally estimated between £1,000 to £2,500 per day (plus VAT) (depending on the level of experience of the advocate) for providing representation at a Tribunal Hearing. For complex cases it may be advisable to instruct a more senior barrister and their fees will be higher.
Key stages
The fees set out above cover all of the work in relation to the following key stages of a claim:
Taking your initial instructions, reviewing the papers and advising you on the merits and likely compensation (this is likely to be revisited throughout the matter and subject to change)
Entering into pre-claim conciliation where this is mandatory to explore whether a settlement can be reached;
Preparing the claim form and Grounds of Claim setting out your case and the nature of the dispute or preparing the response form when a claim has been made against you
Reviewing and advising on the claim or the response from other party
Exploring settlement and negotiating settlement throughout the process
Preparing or considering a Schedule of Loss
Preparing for (and attending) a Preliminary Hearing
Exchanging List of Documents and copies with the other party and agreeing a bundle of documents
Taking witness statements, drafting statements and agreeing their content with witnesses
Preparing the bundle of documents for the Final Hearing
Reviewing and advising on the other party's witness statements
Agreeing a list of issues, a chronology and/or cast list
Preparation and attendance at the Final Hearing, including preparing instructions to the barrister
The stages set out are an indication and if some of stages above are not required or are modified in any way, then the fee may be reduced. You may wish to handle the claim yourself and only have our advice in relation to some of the stages. This can also be arranged on your individual needs and budget.
How long will my matter take?
The time that it takes from taking your initial instructions to the final resolution of your matter depends largely on the stage at which your case is resolved. If a settlement is reached during pre-claim conciliation/negotiation, your case is likely to take 3-6 weeks. If your claim proceeds to a Final Hearing, your case is likely to take 6-9 months (this depends on when the Employment Tribunal arranges for the Final Hearing to take place).
This is just an estimate and we will of course be able to provide a more accurate timescale once we have more information and as the matter progresses.
If unforeseen complexities arise, then we will inform you and provide a revised estimate.
Other funding options
There could be other funding options available to you such as legal expenses cover under an insurance policy, e.g. your home insurance. We regularly act for clients under the terms of their legal expenses insurance policies, including Direct Line, Arc Legal, DAS, Halifax and Abbey Legal Protection, among others. The insurers have a legal duty under EU Law to provide policy holders with the freedom to choose their own firm of solicitors, rather than a panel firm. Alternative funding options can be discussed in further detail at your initial meeting.
As stated above, in exceptional cases, we may consider acting under the terms of a damages based agreement ("DBA"). In order to assess whether we can deal with a matter based upon a DBA, we would need to assess the merits and commercial viability of the case before agreeing to deal with it on those terms. We would charge, based on our usual hourly rates, for the initial meeting and reviewing any relevant documents. We would then carry out an assessment of the matter and decide whether to deal with it under a DBA.
If we take your case on under a DBA, you would be responsible for the cost of any disbursements which you would have to pay as and when they are incurred. If successful in recovering damages on your behalf, we would then deduct a certain % from your damages.
Fees in other types of employment claims
The above relates to unfair/wrongful dismissal claims only. The estimate does not apply to more complex discrimination claims or bonus disputes in the High Court. To see what other types of claims we deal with, please click here and contact us for a bespoke quote.
We are fully transparent about costs and keep clients informed all the way through.
Complaints
Rahman Lowe is committed to providing the highest standards of service to its clients. If at any point you become unhappy or concerned about the service, and you would like to make a complaint, then please contact the partner responsible for your matter who will be happy to discuss the matter with you and try to address your concerns.
If you remain dissatisfied, you may invoke the Firm's complaints procedure and we will endeavour to resolve your complaint in accordance with our policy.
If you are still not satisfied with the outcome, you can contact the Legal Ombudsman, PO Box 6806, Wolverhampton WV1 9WJ about your complaint. Any complaint to the Legal Ombudsman must be made within six months of the conclusion of the firm's internal complaint process. For more information, contact the Legal Ombudsman (0300 555 0333 or refer to www.legalombudsman.org.uk).
Rahman Lowe is authorised and regulated by the Solicitors' Regulation Authority (SRA). Complaints (such as reporting someone's behaviour) may also be made directly to the SRA. See www.sra.org.uk/consumers/problems/report-solicitor.page for more details.
Online Payment
For your convenience, you can pay money on account of fees or settle a bill using our secure online payment platform. To make a payment to Rahman Lowe, please complete the form below with the amount to be paid, your credit card details and case reference. Once your payment has been processed, you will be issued with a confirmation receipt.
If you are having trouble using this form, please contact us on  +44(0)207 956 8699.
Our lawyers are experienced litigators
Unlike other niche employment law firms, we don't just advise on compromise agreements, nor draft handbooks for our employer clients. Our lawyers regularly pursue and defend complex claims in the Employment Tribunal and the High Court. They also have significant experience of dealing with appeals. We are therefore very familiar with the litigation process and have successfully fought disputes against Magic Circle law firms.
If you are an employer and would like further information on our bespoke employment law services, please click here. If you are an employee, please click here.