Defamation and Reputation Management
Whether you are a business or an individual, your reputation is vital and a great asset which must be protected against damaging publications and malicious rumours. A defamatory statement can have immediate consequences on the reputation of a business or an individual and can cause long term harm.
We regularly advise individuals (including journalists, politicians, community activists), and businesses on defamation, malicious falsehood, negligent misstatement, reputation management and privacy claims.
Our experienced defamation team have successfully pursued defamation claims for individuals against the nation's most prominent media, news and content companies, publishers, advertisers, television broadcasters, film studios and radio stations including The Times, Telegraph, The Sun, Daily Mail, Mirror and Express. Our highly experienced lawyers have also litigated ground-breaking and high-profile defamation claims in recent years including a claim against the BBC as well as Katie Hopkins. We act robustly to defend our clients' reputations and regularly secure large financial payments for them.
We will create a tailored plan personalised to your issue. Where false or adverse material that infringes legal rights has been published, it is important to act quickly to have it removed or corrected. We have an excellent record of robustly pursuing our clients' claims, and obtaining apologies and retractions for clients, including high value awards of compensation.
Our expertise includes the following:
Defamation (libel and slander);
Data protection;
Malicious falsehood;
Negligent misstatement;
Privacy;
Breaches of your image rights in photos and videos;
Protection from harassment.
If your reputation has been challenged, please call us for a free consultation on 020 7956 8699 or email info@rllaw.co.uk. Our defamation lawyers work closely with the employment team to protect your reputation.
If your reputation has been challenged, please call us for a free consultation on 020 7956 8699 or email info@rllaw.co.uk.
Our defamation lawyers work closely with the employment team to protect your reputation.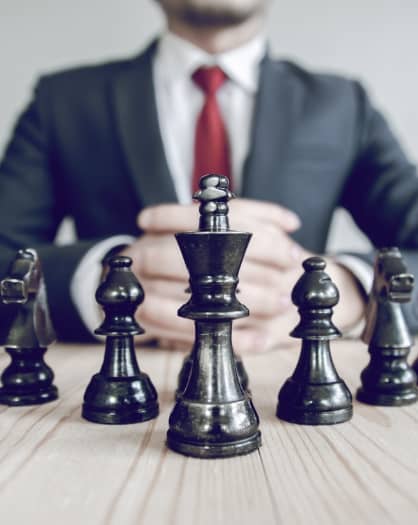 Work highlights: Examples of recent cases successfully handled by the team include:
Dr Philip Proudfoot v Tracy-Ann Oberman
Successfully acted for anthropologist and leader of Northern Independence Party, Dr Philip Proudfoot in a High Court libel claim against high profile actor and former Eastenders actress, Tracy-Ann Oberman has succeeded. Dr Proudfoot won substantial damages from Ms Oberman and an unreserved apology for publishing a defamatory tweet about him that suggested he had a 'Jew blocklist'. Click here for more information.
Ash Sarkar v Julie Burchill
Acted for the renowned British journalist and political activist, Ash Sarkar in a claim against Julie Burchill (a national newspaper columnist at the Sunday Telegraph and Spectator, and published author) in a claim for defamation and harassment. A successful claim resulted in Burchill agreeing to pay substantial damages and costs, and publishing a statement apologising for her actions, including a non-harassment undertaking. Click here for more information.
CAGE and Moazzam Begg v The Times
Acted for the advocacy group, CAGE and its director, Moazzam Begg in a claim against The Times who paid out £30,000 libel damages, and issued an apology for linking them to the Reading suspected terror attack. Click here for more information.
Cllr Claire Stewart v David Burrowes
Acted for Labour Councillor for Southgate Green Ward, Enfield, Claire Stewart in a claim against the former Conservative MP, David Burrowes. This case concerned a leaflet posted by Mr Burrowes as part of the election campaign in 2019 which suggested that Cllr Stewart supported the Southgate Tower Block scheme, which was false. Having successfully represented Cllr Stewart, Mr Burrowes apologised to her and set the record straight. Click here for more information.
Ahammed Hussain Abdullah Patel v The Times, Telegraph, Daily Mail and Express Newspapers
Acted for Ahammed Hussain, a Scout group leader of the 1st Lewisham Park Scouts Group. The articles claimed that Mr Hussain had links to extremists that promoted terrorism and anti-Semitism. We successfully represented Mr Hussain resulting in all the publications apologising for defaming him and they agreed to pay him significant damages. Click here for more information.
Abdullah Patel v The Times
Acted for Abdullah Patel, an Imam who appeared on the Conservative Party's televised leadership debate. After having asked a question during the debate, the Imam found himself the subject of an article by The Times which made a number of serious defamatory statements about him. One such allegation was that the Imam justified the killing of PC Oak, who was murdered in 2003 whilst trying to arrest a suspected terrorist in Manchester. We successfully represented the Imam. The Times apologised and paid substantial damages. Click here for more information.
Cllr Caliskan v The Sunday Times
Represented the Head of Enfield Council, Labour Councillor Nesil Caliskan in her claim against The Sunday Times who alleged that she had appointed her own mother to the cabinet after being elected. The Sunday Times apologised for the distress caused and paid out. Click here for more information.
Successfully represented a student from Westminster University who was accused of being a "cheerleader for terrorist groups" simply because she campaigned against the Government's toxic Prevent policy. The Daily Mail apologised and agreed to pay substantial damages. A statement was also read in open court at the High Court. Click here for more information.
Ashraf & Zaman v Sunday Times; The Sun; Telegraph Media; Mirror; Daily Mail; and Express
Obtained substantial compensation from a series of national newspapers where damaging and inaccurate reports were published about our clients and alleged plots to take over a school – a story that was originally published by the Sunday Times and then repeated by others. Click here for more information.
Deghayes v Telegraph Media
Successfully represented a former Guantanamo Bay detainee who had been unlawfully detained and was the victim of defamatory allegations published by the Telegraph. Click here for more information.
Dr Fikri v Daily Mail and Katie Hopkins

Successfully acted for a cleric who was defamed in an article that was published in the Daily Mail by Katie Hopkins. Click here for more information.
Shakeel Begg v BBC [2016] EWHC 2688 (QB)
Acted for an Imam in a high-profile claim against allegations of "extremism" by the BBC's Andrew Neil. One of the first cases to deal with the issue as to whether a claimant's 'historic' remarks could support a successful truth defence. This was a complex case which required the judge to undertake doctrinal analysis on the meanings of statements, which required expert evidence. Click here for more information.
Bringing actions of malicious falsehood and negligence misstatement; advising on the appropriate forum for proceedings in relation to defamatory comments circulated about an individual in another jurisdiction; working with clients pre-publication in relation to media enquiries and with companies about damaging social media postings.
Our lawyers are experienced litigators
Unlike other niche employment law firms, we don't just advise on compromise agreements, nor draft handbooks for our employer clients. Our lawyers regularly pursue and defend complex claims in the Employment Tribunal and the High Court. They also have significant experience of dealing with appeals. We are therefore very familiar with the litigation process and have successfully fought disputes against Magic Circle law firms.
If you are an employer and would like further information on our bespoke employment law services, please click here. If you are an employee, please click here.