What is a settlement agreement?
Settlement agreements (previously known as compromise agreements) are legally binding agreements, which are normally used to settle disputes on the termination of employment.
Once you sign a settlement or compromise agreement, you will not be able to pursue any potential claims that you may have against your employer. Settlement agreements often contain a full and final settlement clause under which you agree to accept a cash lump sum payment in return for giving up any claims arising from your employment or its termination.
The basic tax position is that the first £30,000 of the settlement payment can be paid without deductions for tax or NIC, if it is paid as compensation for losing your employment.
Our expert employment solicitors can advise you on the terms of the settlement agreement, including the tax implications and where possible, negotiate increases in the value of the package offered in settlement of any potential claim.
Why us
The team at Rahman Lowe Solicitors regularly advise employees and senior executives on the terms and effect of settlement agreements.
We are ranked as a Leading Firm in Employment Law by the Legal 500 independent guide to the UK Legal Profession.
We have an excellent track record of success in advising on terminations and negotiating increases in the value of packages offered to employees. Our highly rated employment lawyers will advise you on the value of any potential claims against your employer and they will also help you to weigh up the pros and cons of the offer and advise on whether the compromise represents a good deal.
Our expert settlement agreement solicitors based in London have significant experience of advising employees and senior executives in the financial services sector. We are very familiar with the terms of settlement agreements that are normally issued by global investments banks, including Morgan Stanley, Goldman Sachs, Credit Suisse, JP Morgan, Barclays, HSBC, Deutsche Bank, Citigroup, BNY Mellon, Nomura, Citigroup, UBS and Lazard.
We also draft settlement (compromise) agreements for our corporate clients and our employment solicitors regularly advise businesses on terminations.  As a result, we have invaluable insights into workplace issues from both sides.  Unlike most law firms in the City and Canary Wharf, we have excellent experience regarding the strategy and tactics employed by both sides and we can use this experience to achieve  your objectives, particularly when advising on and negotiating amendments to settlement agreements.
The amendments we have successfully negotiated include:
enhanced compensation payments and outstanding bonus payments;
agreed references;
confidentiality and non-derogatory comments protection (a clause to stop your employer from bad mouthing you after you have left);
removal of restrictive covenants; and
the extension of certain benefits after termination, such as health insurance and gym membership.
Same day appointments
We can normally offer appointments to go through the terms of the settlement agreement on the same day as your enquiry. Our London based employment lawyers can offer face-to-face meetings at our offices in Canary Wharf or by telephone to advise on whether the agreement offered is fair.
We can advise you wherever you are in the UK.
How much will it cost me?
We do not charge for advising on settlement agreements because legal fees are usually covered by the employer. The amount that your employer is prepared to pay is normally set out in the settlement agreement.
If, following our advice, you are unhappy with the compromise agreement/offer we can negotiate on your behalf for an increase. We have an excellent success rate in pressing employers to pay our clients legal costs in full for advice on the terms and effect of the settlement agreement and for the costs incurred in negotiating amendments to the settlement agreement.
Benefits of signing a settlement/compromise agreement
If negotiated properly, a settlement agreement can be a very effective way to ensure that you are compensated for the termination of your employment without the need to bring a claim in the Employment Tribunal or High Court, which can be expensive, time-consuming and stressful.
If you are offered a settlement agreement, you should seek expert legal advice on the terms of the settlement agreement at an early stage. Rahman Lowe's specialist employment law solicitors can advise you on any potential claims you may have and can negotiate the best compensation package in the circumstances, ensuring throughout that the wording of the settlement/compromise agreement is adequately drafted so that you are protected and that you leave your employment with the best possible financial cushion to see you through to your next role.
Contact our settlement agreement solicitors, based in Canary Wharf, London for a free confidential discussion on 020 7956 8699 or email info@rllaw.co.uk. To download our expert guide, please click here.
Contact Rahman Lowe Solicitors today for
expert employment law advice on 020 7956
8699/07956 450 814 or email info@rllaw.co.uk.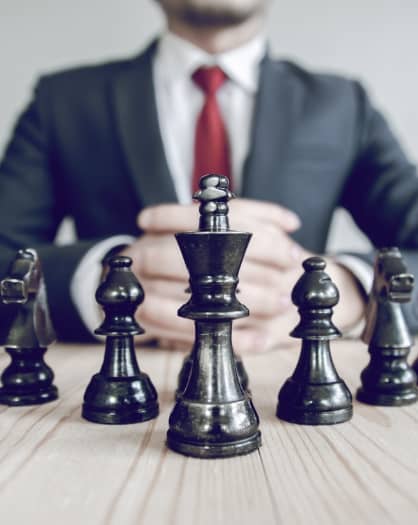 Our lawyers are experienced litigators
Unlike other niche employment law firms, we don't just advise on compromise agreements, nor draft handbooks for our employer clients. Our lawyers regularly pursue and defend complex claims in the Employment Tribunal and the High Court. They also have significant experience of dealing with appeals. We are therefore very familiar with the litigation process and have successfully fought disputes against Magic Circle law firms.
If you are an employer and would like further information on our bespoke employment law services, please click here. If you are an employee, please click here.