Whistleblowing claims have assumed importance in recent years, particularly in the financial services and health sectors.  Whistleblowing claims are often high value, high profile, highly demanding and time consuming.
Rahman Lowe Solicitors have significant experience of advising both employees and businesses on whistleblowing claims. We have successfully pursued and defended whistleblowing claims in the Employment Tribunal. Our emphasis is on results and we work very closely with our clients to provide commercially realistic solutions to their legal problems.
Under Section 47B of the Employment Rights Act 1996, "A worker has the right not to be subjected to any detriment by any act, or any deliberate failure to act, by his employer done on the ground that the worker has made a protected disclosure".  The definition of worker under this section is very wide and it includes employees, contractors and agency workers.
A protected disclosure includes information which a worker reasonably believes tends to show:
that a criminal offence has been, is being or is likely to be committed;
that a person has failed, is failing or is likely to fail to comply with legal obligations.  This includes a breach of the contract of employment and it could also include negligence;
that a miscarriage of justice has occurred, is occurring or is likely to occur;
that the health and safety of any individual has been, is being or is likely to be endangered. This would include concerns about risks to hospital patients, customers as well as work colleagues and the worker making the complaint;
that information tending to show any of the above has been, is being or is likely to be concealed.
In order for the protection to apply, a whistleblowing disclosure must be made to an employer in the public interest and the worker is protected even if the particular malpractice is not occurring. Employees have to show that they "reasonably believe" that the disclosure they are making is in the "public interest".
It is automatically unfair to dismiss an employee because s/he made a 'protected disclosure' of information. Employees and workers also have the right not to be subjected to any detriment/disadvantage at work other than dismissal.  There is no qualifying period of service and there is no limit to the amount of compensation they may be awarded for successful whistleblowing claims.
Whistleblowing claims are complex and both employees and employers should take legal advice before taking any action.
If you have been dismissed or subjected to disciplinary action for whistleblowing at work,  or if you are an employer and are in the process of dealing with a whistleblowing allegation, please contact our expert employment lawyers today for a confidential and no obligation discussion on 020 7956 8699 or email info@rllaw.co.uk.  We have successfully pursued whistleblowing claims on behalf of senior executives. Equally, we have successfully defended whistleblowing claims issued against businesses and in particular, companies in the financial services sector.
Contact Rahman Lowe Solicitors today for
expert employment law advice on 020 7956
8699/07956 450 814 or email info@rllaw.co.uk.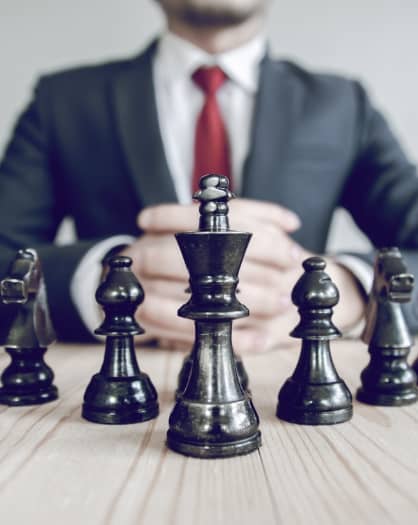 Our lawyers are experienced litigators
Unlike other niche employment law firms, we don't just advise on compromise agreements, nor draft handbooks for our employer clients. Our lawyers regularly pursue and defend complex claims in the Employment Tribunal and the High Court. They also have significant experience of dealing with appeals. We are therefore very familiar with the litigation process and have successfully fought disputes against Magic Circle law firms.
If you are an employer and would like further information on our bespoke employment law services, please click here. If you are an employee, please click here.