Discrimination and Equality Law
Rahman Lowe Solicitors have significant experience of handling complex discrimination, harassment and victimisation claims on behalf of both employers and senior employees. This provides us with a distinct advantage over some of our peers because we are able to anticipate strategies used by our opponents when dealing with discrimination claims.
We are ranked as a Leading Firm in Employment Law by the Legal 500 independent guide to the UK Legal Profession.
Our expert employment and discrimination lawyers are committed to providing a high quality and responsive service in an efficient and cost-effective manner. Our clients choose us because they know we understand their objectives and we offer them technical expertise, innovation and clarity of advice.
We also have experience of challenging discriminatory decisions of public sector organisations such as Ofsted and the DfE and have successfully challenged decisions of various institutions, including breaches of the public sector equality duty under the Equality Act 2010.
Employers
We have a track record of success in defending complex discrimination claims on behalf of employers.
The Equality Act 2010 ("the Act") protects individuals from being discriminated against because of a 'protected characteristic' which includes sex, race, maternity and pregnancy, disability, age, religious or belief, sexual orientation, gender reassignment and marriage and civil partnership.
An employer may well be liable for the discriminatory act of an employee, carried out in the course of the employment, whether or not those actions were done with the employer's knowledge or approval.
Our discrimination law solicitors regularly advise businesses on the Act and the steps to take to avoid any potential discrimination claim. Unlike unfair dismissal claims, discrimination, harassment and victimisation claims are not subject to the statutory cap. Therefore, it is important to seek expert employment law advice at the outset of any complaint/grievance relating to discrimination at work.
Our discrimination lawyers based in London regularly speak at conferences and they also provide bespoke training for our clients on discrimination law, equality and diversity.
Recent experience includes
Defending a race discrimination claim; we advised on all stages of the process and the claim was dismissed by the Tribunal at a preliminary hearing
Drafting equal opportunity policies for businesses from a wide range of sectors
Training HR professionals on the Equality Act 2010 at events organised in conjunction with the CIPD.
If you need advice on how to avoid potential discrimination claims, require assistance with defending a claim or responding to a discrimination Questionnaire, then please call our expert discrimination lawyers on 020 7956 8699 or email info@rllaw.co.uk.
Employees and senior executives
We have significant experience of pursuing complex race, sex, maternity and pregnancy, disability, age, religious and sexual orientation discrimination claims on behalf of employees and senior executives in all industries.
Under the Equality Act 2010 ("the Act"), employees have a right not to be treated less favourably because of a 'protected characteristic', such as sex, race or disability. The Act protects job applicants during the recruitment stage, employees and potentially ex-employees. Unlike unfair dismissal claims, there is no qualifying period of employment for bringing a claim in the Employment Tribunal.
The Act makes unlawful certain types of discriminatory treatment and we have helped clients recover significant sums of compensation for the following claims:
Direct discrimination
Indirect discrimination
Harassment
Victimisation
Recent experience includes:
Representing a Vice President of a well-known global investment bank in a claim for sex, maternity and pregnancy discrimination and negotiating a substantial six figure settlement, payment of legal fees and a reference
Representing a doctor in a claim for whistleblowing and race discrimination against a Central Government department and negotiating a termination package within four weeks of issuing a claim in the Tribunal
Assisting a senior marketing executive with her grievance (disability discrimination and failure to make reasonable adjustments) and negotiations to get an exit package.
If you have suffered from discrimination, harassment or victimisation in the workplace, please telephone our expert discrimination lawyers based in Canary Wharf, London on 020 7956 8699 or email info@rllaw.co.uk.
Contact Rahman Lowe Solicitors today for
expert employment law advice on 020 7956
8699/07956 450 814 or email info@rllaw.co.uk.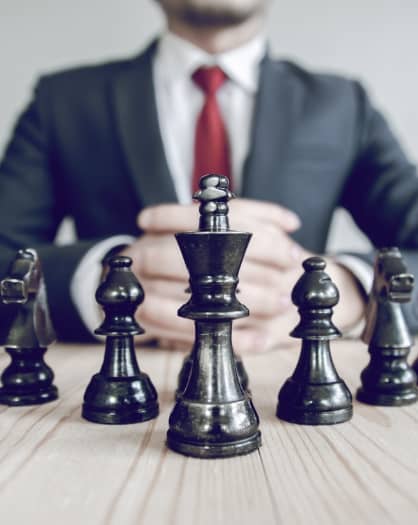 Our lawyers are experienced litigators
Unlike other niche employment law firms, we don't just advise on compromise agreements, nor draft handbooks for our employer clients. Our lawyers regularly pursue and defend complex claims in the Employment Tribunal and the High Court. They also have significant experience of dealing with appeals. We are therefore very familiar with the litigation process and have successfully fought disputes against Magic Circle law firms.
If you are an employer and would like further information on our bespoke employment law services, please click here. If you are an employee, please click here.