At Rahman Lowe, our expert employment lawyers have significant experience of representing both employers and senior employees in relation to restrictive covenant disputes and associated litigation in the High Court. We also draft and review contractual documents to ensure that restrictive covenants are legally sound, reasonable and enforceable.
What is a restrictive covenant?
A restrictive covenant is usually a clause in a contract which prohibits an employee from competing with his ex-employer after the employment comes to an end, or prevents the ex-employee from soliciting or dealing with customers of the business by using knowledge of those customers gained during his employment.
The starting point for any such post-termination restriction is that it is void on the grounds of illegality. An employer generally is not entitled to protect himself against competition from his ex-employees. However, restrictive covenants will be upheld and enforced by the courts if they are:
designed to protect the ex-employer's legitimate business interests; and
that it extends no further than is reasonably necessary to protect those interests
A non-compete clause may be enforced to protect a legitimate business interest – for example, client connection, confidential information or a stable workforce – and not simply to stifle or prevent competition.
Types of restrictive covenants
There are broadly four types of restrictions which can be used by employers to protect their business:
non-competition covenants: restrictions on the former employee working in similar employment for a competitor;
non-solicitation covenants: prevent a former employee from poaching of clients/customers/suppliers of the former employer;
non-dealing covenants: prevent a former employee from dealing with former clients/customers/suppliers, regardless of which party approached the other;
non-poaching covenants: prevent an employee poaching former colleagues.
In order for a restrictive covenant to be enforced it must not be drafted too widely. A court will consider the following factors:
The breadth of the geographical area of any restriction and length of time of the post termination restriction must be justified. It is unlikely that a wide geographical area will be justified and, as a general rule, a restriction for more than 6-12 months will be difficult to justify.
Regard will also be had to the type of interest being protected, for instance, information such as trade secrets may be granted wider protection than customer information, given that its potential use across markets is wider.
An employer may also be required to evidence any connection between the employee and any information that is being protected.
Why us
Our expert London restrictive covenant solicitors protect the interests of employers by drafting and enforcing restrictive covenants. Employees who leave a position and attempt to take the company's clients or other sensitive information with them can have a devastating effect on the business. These situations demand a swift and effective response.
We have significant expertise of pursuing and defending restrictive covenant litigation on behalf of both employers and senior executives. Our employment law solicitors are experienced in obtaining injunctions against our clients' former employees, thereby preventing them from eroding our clients' business.
We believe that prevention is better than cure. For this reason, we help our business clients, which includes recruitment firms, financial service and real estate companies avoid litigation by drafting and reviewing contracts of employment that are legally sound and enforceable.
We also advice senior executives on restrictive covenants, the enforceability of covenants and have a track record of success in negotiating amendments to covenants that are overly broad or unfairly restrictive. We have also successfully defended individuals in the High Court and are regularly instructed by clients in the financial services and recruitment sectors.
If you would like to discuss a restrictive covenant matter, please call our highly rated restrictive covenant solicitors based in Canary Wharf, London today for expert advice. We can be contacted on 020 7956 8699 or email info@rllaw.co.uk.
Contact Rahman Lowe Solicitors today for
expert employment law advice on 020 7956
8699/07956 450 814 or email info@rllaw.co.uk.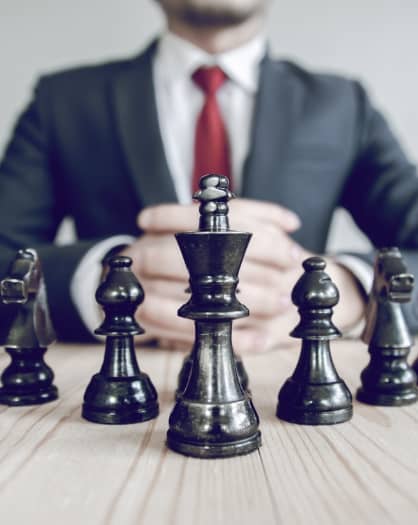 Our lawyers are experienced litigators
Unlike other niche employment law firms, we don't just advise on compromise agreements, nor draft handbooks for our employer clients. Our lawyers regularly pursue and defend complex claims in the Employment Tribunal and the High Court. They also have significant experience of dealing with appeals. We are therefore very familiar with the litigation process and have successfully fought disputes against Magic Circle law firms.
If you are an employer and would like further information on our bespoke employment law services, please click here. If you are an employee, please click here.