Former Conservative MP, David Burrowes apologises to Labour Councillor, Claire Stewart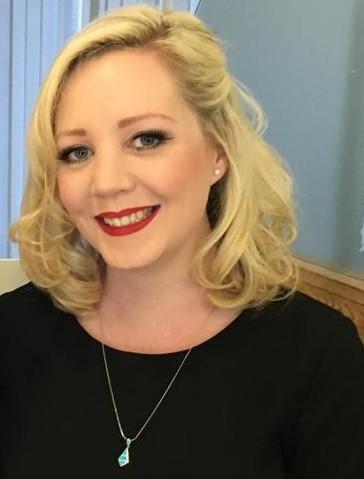 Claire Stewart is a Labour Councillor for Southgate Green Ward, Enfield. Elected in 2014, she served as Chief Whip for four years. She was re-elected to represent Southgate Green ward in 2018 and served as Enfield's Associate Cabinet Member for Enfield West in 2019.
David Burrowes is former Conservative Member of Parliament (MP) for Enfield Southgate from 2005 till 2017, when he was defeated. He stood again as the Conservative Party candidate for MP for Enfield Southgate in the elections in 2019 against the Labour MP, Bambos Charalambous, when he was again defeated.
In or around November 2019, during the election campaign, Mr Burrowes posted a leaflet to members of the public which stated the following:
"'DAVID BURROWES' campaign….
STOP SOUTHGATE TOWER BLOCK!
David Burrowes, your local Conservative Candidate for Parliament is opposing the plan to build a 17 storey tower block at Southgate Office Village on Chase Road, which is inappropriate for our neighborhood.
The proposals include 216 new dwellings in a 17 storey tower block which will have a significant detrimental impact on our area. It will scar the skyline of Southgate, particularly clashing with the heritage of our Grade 11 listed Southgate Underground Station. Local infrastructure such as education, health services and roads would have problems accommodating so many new dwellings.
I am campaigning against the plans. We need to build more homes; but the scale of this proposal is wrong for the local area and a 17 storey tower block is not acceptable. Unfortunately, Labour politicians have supported this – like Cllr Clare Stewart, Cabinet Member for our area who is also in charge of the local Labour MP's office. Now is the time to show your opposition to these plans by sending your objections to the Council and signing my petition on the reverse of this postcard and send back via freepost.
The more signatures I can present, the stronger our case!
Thank you
David Burrowes" [emphasis added].
Cllr Stewart instructed Zillur Rahman of Rahman Lowe to pursue a defamation claim, in which she complained that the statement she supported the Southgate Tower Block scheme, was false.
We are pleased to confirm that Mr Burrowes has now apologised to Cllr Stewart which has been published on the website of Enfield Southgate Conservatives which states:
"An Apology to Cllr Claire Stewart
"I am very sorry to have stated in a leaflet in November 2019 that Cllr Claire Stewart supported the planned Southgate Office Village development. I now realise that this was not the case and Cllr Stewart has not supported the development, and I am happy to make this clear." David Burrowes"
The apology can be found on their website here:
https://www.southgateconservatives.uk/news/apology-cllr-claire-stewart
Cllr Stewart is pleased with the result and said:
"It is absolutely right that Mr Burrowes retracts his statement and apologises. His actions contributed towards creating a toxic atmosphere for me. I am glad I have been vindicated".
Our extensive experience of acting in high profile cases means that we are particularly well placed to advise clients whose case may reach the public eye, and to advise on matters such as reputation management.
For further information or to discuss a potential defamation claim, please contact us on 0207 956 8699 or info@rllaw.co.uk. We are ranked as a 'Leading Firm' in the Legal 500 independent guides to the UK Legal Profession.