The Daily Mail apologises and pays substantial damages to student, Farah Koutteineh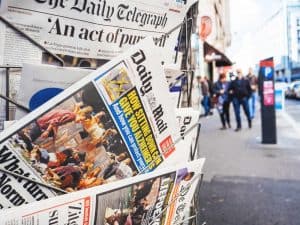 Rahman Lowe Solicitors successfully represented Ms Farah Koutteineh in her defamation claim against the Daily Mail who apologised, printed a correction, paid Ms Koutteineh substantial damages and agreed to pay her legal costs.
A Statement in Open Court was also provided yesterday at the High Court before Mr Justice Nicklin where the paper accepted that the allegations made against Ms Koutteineh were defamatory and entirely false.
The Daily Mail and the Mail Online published articles on 19 and 20 April 2018 which falsely claimed that Ms Koutteineh, a student at the University of Westminster, was a cheerleader for terrorist groups after she and fellow students exercised their right to freedom of assembly by participating in the National Union of Students' 'Students Not Suspects' campaign, and protested against the University's implementation of the Government's discriminatory PREVENT policy.
The Daily Mail published the following retraction and apology online – read here, and on page 2 of the Daily Mail today which states:
An article of 20 April 2018 about the University of Westminster students' protest against the Government's Prevent policy described student Farah Koutteineh as a 'cheerleader for the terrorist groups'. We are happy to make clear that Farah Koutteineh does not in fact support any terrorist or terrorist group and apologise for any distress caused.
Speaking at the High Court yesterday, the representative for the Daily Mail said:
"[we] offer a sincere apology to Ms Koutteineh for the distress and embarrassment which the publication of the Article has caused her, and to correct the record".
 The full Statement in Open Court can be read here.
Following the hearing at the High Court, Ms Koutteineh said:
"I am pleased that the Daily Mail and the Mail Online have acknowledged that they published an unfounded yet grave allegation against me and that they have now set the record straight by not only publishing an apology, but by also agreeing a Statement in Open Court. As leader of the University of Westminster Palestinian society, I was engaged in legitimate protest and not supporting terrorism or celebrating specific terrorists as had been alleged".
Zillur Rahman of Rahman Lowe Solicitor who represented Ms Koutteineh said:
"No student should have to go through the ordeal that Farah has had to for simply protesting against a toxic discriminatory policy. It's shocking that the Daily Mail published an article making false claims which could have had a lifelong impact on Farah's life and career. Thankfully, she has now been vindicated"
Our extensive experience of acting in high profile defamation cases means that we are particularly well placed to advise clients whose case may reach the public eye, and to advise on associated matters such as reputation management.
For further information or to discuss a potential claim, please contact us on 0207 956 8699 or info@rllaw.co.uk. We are ranked as a 'Leading Firm' in the Legal 500 and Chambers and Partners independent guides to the UK Legal Profession.