Rahman Lowe Partner, Zillur Rahman features as The Times Lawyer of the Week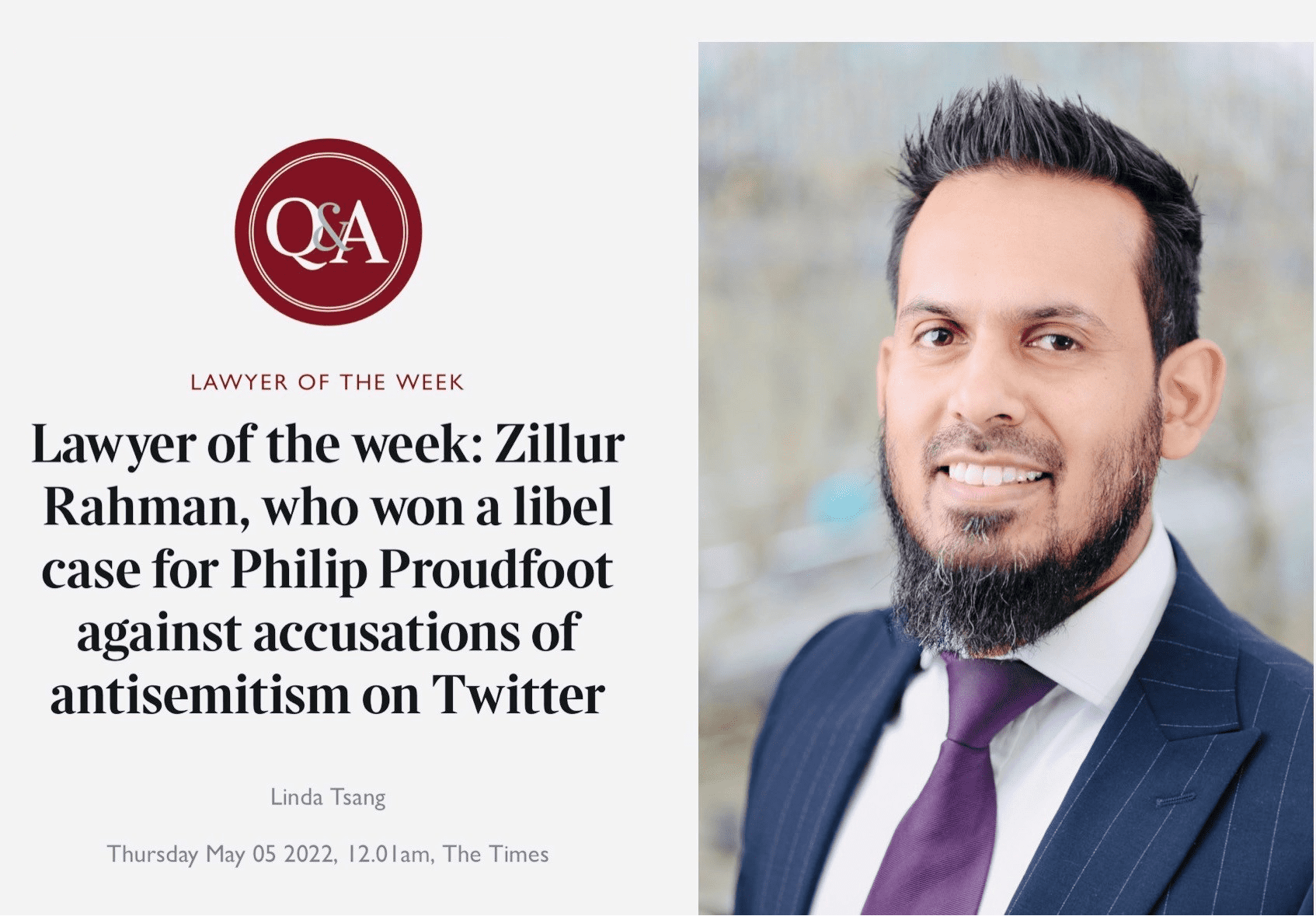 Rahman Lowe Solicitors are delighted to announce that Zillur Rahman has been featured in The Times as Lawyer of the Week.
The recognition follows Zillur's successful representation of Dr Philip Proudfoot who was awarded substantial libel damages, legal costs, and a published apology from former Eastenders actress, Tracy-Ann Oberman.
Published today, the article includes a Q&A with Zillur, who talks about the high-profile case and his legal career to date.
Zillur says:
"Being named The Times Lawyer of the Week is a great achievement. I could not have done it without working with great lawyers such as Jahad Rahman, in a firm which has a nothing is impossible attitude, and Counsel, Mark Henderson of Doughty Street Chambers."
The full article can be viewed here, and you can view our full press release on Dr Proudfoot's high profile defamation claim here.
Zillur was also previously featured in the Law Gazette's 'My Legal Life', which can be viewed here. He has represented clients in many high profile defamation and discrimination claims. His full profile can be viewed here. For further information, please contact our specialist defamation, employment and discrimination law solicitors on 0207 956 8699/info@rllaw.co.uk