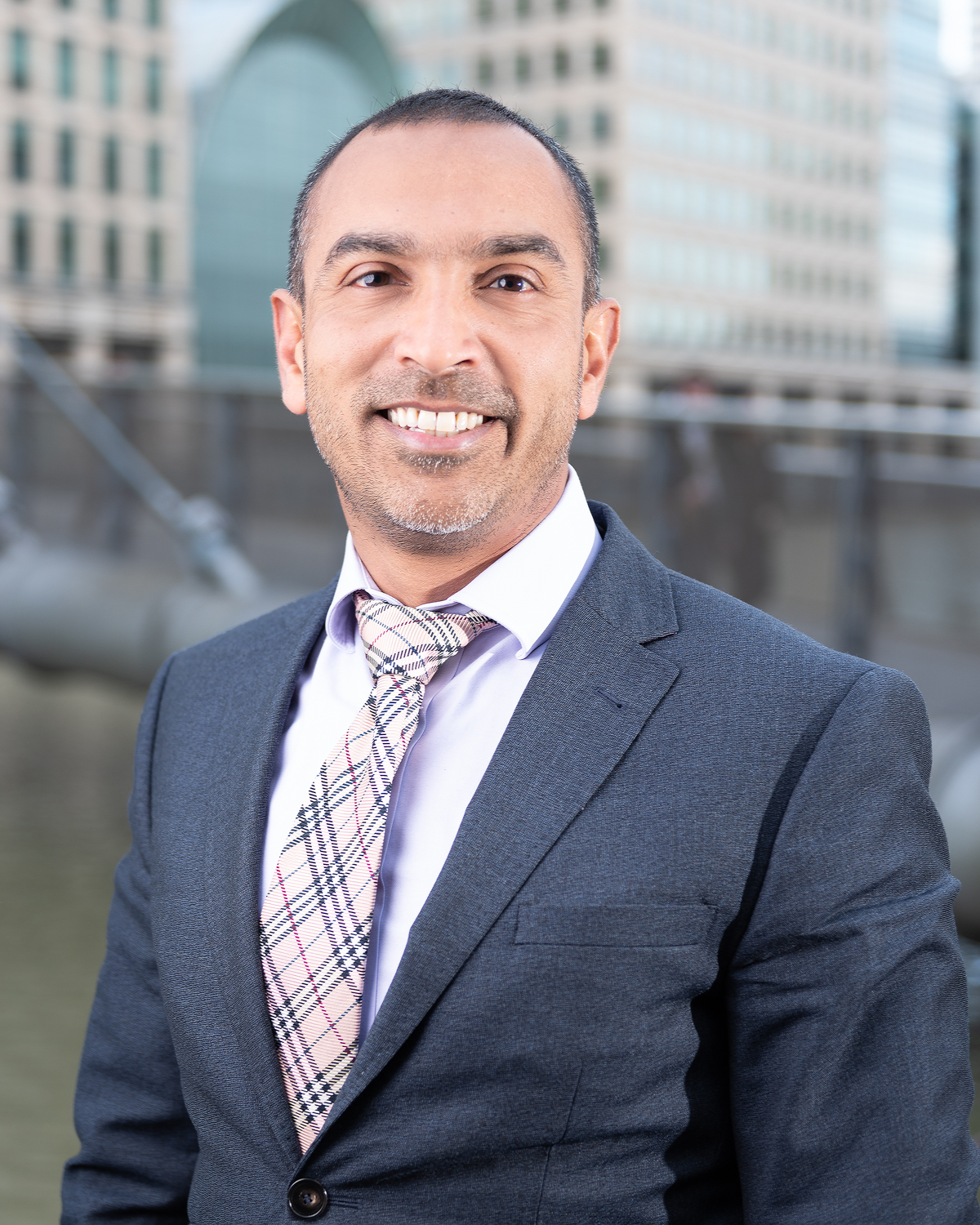 Jahad Rahman previously worked in the City and at Legal 500 and Chambers and Partners recognised law firm Thompsons. Prior to setting up Rahman Lowe Solicitors, Jahad was Head of the Senior Executive Unit of a Mayfair law firm. Jahad is also a Football Association Registered Lawyer and a Visiting Lecturer on the Employment Law Elective at BPP Law School.
Jahad is recommended in the Legal 500 independent guide to the UK Legal Profession as a Leading Lawyer and he is described as being 'excellent' (2014), 'commercial, thorough and pragmatic' (2017). Jahad is also ranked as a "Recognised Practitioner" for employment law by Chambers and Partners (2019).
Jahad has significant experience of advising both employers and high-net-worth individuals. His practice encompasses all aspects of contentious and non contentious employment matters. He has successfully handled a number of complex discrimination, equal pay, whistleblowing and contractual claims, including high value bonus disputes. He recently advised a corporate client on restructuring, redundancy and the implications of TUPE.
Jahad's clients include global financial institutions, luxury brands, professional service firms and high-net-worth individuals. He has advised reputable businesses such as Danone, Vivienne Westwood Ltd, Elizabeth Arden, Konica Minolta and P&O Ferrymasters on a wide range of employment law matters. He is praised for providing 'excellent technical advice with a commercial slant'. In the past, he also advised some of the largest trade unions in the UK and he has significant experience of collective employment law, industrial action and multi-party claims.
Jahad has particular expertise in advising senior executives and high-net-worth individuals on the termination of employment contracts, post termination restrictions, retention payments and share schemes. He regularly advises on terminations in the financial services sector and has experience of FCA compliance and disciplinary issues. He also advises on professional misconduct and regulatory matters, misuse of social media, privacy and defamation.
In addition, Jahad has extensive litigation experience in the Employment Tribunal, the Employment Appeal Tribunal and the High Court. Jahad always adopts a commercial approach. He has successfully mediated claims and he undertakes his own advocacy at hearings where it is cost effective to do so.
Jahad regularly conducts seminars and training on developments in Employment and Discrimination Law. He conducts training for LexisNexis, a leading global professional information provider and the Chartered Institute of Personnel and Development (CIPD), Europe's largest network of HR professionals.  Jahad is also a regular media commentator on employment law matters and has appeared on BBC News and BBC Radio. His cases often attract press attention and have been reported in The Times, The Telegraph, the Evening Standard and The Law Society Gazette (among others).
Professional societies
The Law Society
The Employment Lawyers Association
The Industrial Law Society
Interesting cases
Allison v University Hospitals of Morecambe Bay NHS Trust [2020] 2414619/2018: Jahad successfully represented NHS whistleblower, Mrs Allison in the Employment Tribunal. Mrs Allison, a radiographer raised serious concerns about missed cancers and poor standards of care in the breast screening unit. She won the first step in a landmark Employment Tribunal case after being subjected to years of bullying and victimisation. The Tribunal found that the NDA that Mrs Allison was forced to sign was invalid. The outcome of the preliminary hearing attracted considerable press attention and was reported in The Telegraph, The Sunday Telegraph, The Times and the BBC. As a result of Jahad's case, the Health Secretary, Matt Hancock pledged to end the use of gagging orders which currently prevent NHS whistleblowers from speaking out.
Jahad successfully negotiated an out of court settlement for an Executive Director (bond trader) of a global investment bank in Canary Wharf shortly before the commencement of proceedings. The case concerned complex issues of race and religious discrimination, and settled on confidential terms for just under a million pounds.
Reuby v Unite the Union (2301362/2014/M): Jahad represented the claimant in this high profile and widely publicised whistleblowing and trade union activities case relating to the Unite's use of zero hours contracts for its tutors.  The case settled during the hearing and was reported in The Times, The Evening Standard and The Daily Mail. The successful outcome of the preliminary hearing on the issue of employment status also attracted considerable press attention and was reported in The Evening Standard and The Sun.
Jahad represented a Director of a global financial services company in a claim for disability discrimination and unfair dismissal. He successfully negotiated a substantial settlement in excess of £750,000 shortly before a hearing.
Jahad successfully defended a complex whistleblowing and unfair dismissal claim which was pursued by a Finance Manager of a national financial institution.
Jahad negotiated a substanial six figure settlement and the payment of legal fees on behalf of a Vice President of a well known investment bank in Canary Wharf following complaints of pregnancy/maternity discrimination and breach of the equal pay provisions.
Other interesting cases include:
Babatunde Ladeinde & Others –v- Royal Mail Group Ltd (case no 2201461/2014 & others, 2202759/2015 & others, UKEAT/0197/15)
Jahad successfully negotiated a settlement of £195,000 shortly before a tribunal hearing. The race discrimination claim in respect of Royal Mail Group's failure to promote BME managers was subject to an appeal in the Employment Appeal Tribunal and the EAT found that RMG failed to adequately deal with the employees grievance.
Saunders & others v Excelcare 2010 (ET case number: 1501467/2006)
A successful multi-party claim for unfair dismissal and breach of contract following a TUPE transfer – the claim settled for just under a million pounds at Bury St Edmunds Employment Tribunal.
BALPA & others v XL Airways Ltd (case number: 200515/2009)
A successful claim for unfair dismissal and a protective award under the TULRCA 1992. Jahad secured maximum protective awards for 107 pilots.
Botan v Nitelite Security Services Ltd UKEAT/0509/06
Jahad successfully defended a race discrimination appeal in the EAT.
Daley v United Grand Lodge [2007] All ER D 445
EAT appeal. Successful unfair dismissal claim dealing with Polkey deduction and
contributory fault issues.