Discrimination to refuse employment because of perceived disability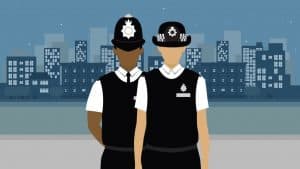 In Chief Constable of Norfolk v Coffey (2019 EWCA Civ 1061) Ms Coffey, was a police officer in the Wiltshire Constabulary. Ms Coffey suffered from a degree of hearing loss which had not caused her any difficulties at work and did not constitute a disability within the meaning of the Equality Act 2010. In 2013 Ms Coffey applied for a transfer to Norfolk Constabulary. Her request was refused on medical grounds because her hearing fell "just outside the standards for recruitment strictly speaking".
Ms Coffey  brought a claim that she had been discriminated against because of a perceived disability relating to her hearing difficulty, and her claim was upheld by the Employment Tribunal.
The employer appealed the decision to the Employment Appeal Tribunal ("EAT"). The EAT dismissed the appeal noting that Ms Coffey was able to do her 'normal day to day activities' and 'the phrase must be given an interpretation which encompasses the activities which are relevant to the participation in professional life', therefore, it was found that the employer had been wrong to reject her application on the basis that she would have been unable to perform the role in the future.
On appeal, the Court of Appeal held that it was disability discrimination to refuse employment because of a perceived risk of future inability to work in a particular role, 'the claimant had performed entirely satisfactorily in a front line role in the Wiltshire Constabulary. The (unparticularised) suggestion raised in evidence that front line duties in Norfolk were somehow different from those in Wiltshire was half-baked and properly rejected by the Employment Tribunal'.
This case is a useful reminder to employers not to make assumptions about medical conditions and whether or not those conditions amount to a disability within the meaning of the Equality Act 2010.
If you would like to discuss a disability discrimination law matter, please contact our employment lawyers on 0207 956 8699 for a confidential no obligation discussion.