The Sunday Times publishes apology to Labour Council Leader, Nesil Caliskan in defamation claim and pays out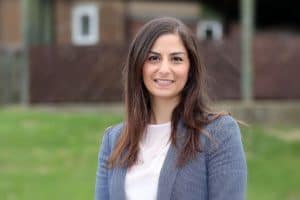 Times Newspapers have settled a defamation claim brought by Cllr Nesil Caliskan, the Labour Leader of Enfield Council, about an article by its then journalist Andrew Gilligan, published as a page lead in The Sunday Times on 15 July 2018, and headlined "Enfield Labour council 'taken over' by clan".
The article included the statement (emphasis added) that "Caliskan is not related to Erbil, but has appointed her own mother, Alev Cazimoglu, who is also a councillor, as cabinet member for health and social care. Cazimoglu has experience in this role."
In reality, Cllr Cazimoglu did not merely have "experience in the role" but had already held the same Cabinet post in the previous Leader's administration. The Cabinet were elected by members of the Labour Group by secret ballot, not chosen by Cllr Caliskan, and Cllr Caliskan's involvement was limited to allocating Cabinet portfolios, and she retained Cllr Cazimoglu in her previous portfolio.
Cllr Caliskan instructed Zillur Rahman of Rahman Lowe and Mark Henderson of Doughty Street Chambers to pursue a defamation claim, in which she complained that the statement that she appointed "her own mother" carried a false defamatory imputation of nepotism which was done to link her to the alleged "clan" take over, and which fed into racist stereotypes of people from Turkish speaking backgrounds as lumped together as one homogenous inter-related group or community.
The reference to a "clan" was subsequently removed from the online publication. A final settlement of the claim has now been reached between the Sunday Times and Cllr Caliskan following commencement of proceedings. Some of the terms are confidential. However, Cllr Caliskan is able to confirm that Times Newspapers have made a financial settlement to her in the form of a contribution to costs.
The Sunday Times has published a Correction and Apology in its 22 September 2019 print edition and online accepting that Cllr Cazimoglu was elected to the Cabinet by secret ballot and Cllr Cakiskan simply reappointed her to the portfolio she had already held. The Sunday Times apologised for distress caused to Cllr Caliskan by its publication.
Zillur Rahman, Cllr Caliskan's solicitor, said:
"On 15 May 2018, Nesil was elected as Leader of Enfield Council by the ruling Labour Group of Councillors. She is the first BME leader, the first female leader, and the youngest leader of Enfield Council. She is also the first Muslim female Council Leader in the country.
It's a shame that rather than celebrating Nesil's remarkable achievement by winning the election, The Sunday Times instead chose to publish, just three months after her appointment, a defamatory statement that she was guilty of nepotism by using her position to appoint "her own mother" to the Cabinet in a key portfolio.
This was a complete distortion of the true position that Cabinet members were elected by secret ballot and that Nesil simply retained her mother in a role to which she had been appointed by the previous Leader, who was presented by the Sunday Times as a political opponent whose removal from the leadership was presented by it as part of the alleged "clan … plot".
I am delighted that firm and determined pursuit of the legal claim by Nesil has led to this settlement, and that the Sunday Times has now issued a correction and apology for the distress caused to Nesil, and that Times Newspapers has paid a significant sum in the form of a contribution to Nesil's legal costs of having to bring the claim.
Cllr Caliskan said:
"Last year, following my election as the first ever female Leader of Enfield Council, first BME leader, and the first female Muslim Council Leader in the country, The Sunday Times published a disgraceful article referring to Turkish speaking Councillors in Enfield as a "clan", and including a completely false allegation that I personally was guilty of nepotism. The article was littered with untruths about councillors and the Labour Group and was deeply offensive. 
"Our Labour Party in Enfield was smeared by the Murdoch press in the article, and its stereotypes about BME communities amounted to little more than old fashioned racism.
"I brought a defamation claim against Times Newspapers in relation to the nepotism alleged against myself in order to show that such distortions cannot be printed with impunity. The Sunday Times has now had to print an apology in their own newspaper, admit their lie and paid a large sum in contribution to my legal costs. We have to continue fight the right-wing Murdoch press because we cannot allow them to win."
NOTES:
The Correction and Apology was published in The Sunday Times on 22 September 2019 as follows:
"In an article published on 15 July 2018 ("Enfield Labour council 'taken over' by clan", News 15 July) we stated that Enfield Council Leader Nesil Caliskan had appointed her own mother, Cllr Cazimoglu, as cabinet member for health and social care. We are happy to clarify that Ms Cazimoglu's appointment to cabinet was by way of secret ballot among Labour councillors, and was not made directly by her daughter, and that Ms Caliskan's role in the process was limited to choosing for her mother the portfolio she had already held in a previous administration. We apologise for any distress caused."
The online version of the correction and apology is here: https://www.thetimes.co.uk/edition/comment/corrections-clarifications-x6cqn2v00
Our extensive experience of acting in high profile defamation cases means that we are particularly well placed to advise clients whose case may reach the public eye, and to advise on associated matters such as reputation management.
For further information or to discuss a potential claim, please contact us on 0207 956 8699 or info@rllaw.co.uk. We are ranked as a 'Leading Firm' in the Legal 500 and Chambers and Partners independent guides to the UK Legal Profession.