NDAs and sexual harassment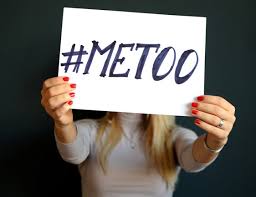 There has been much media attention around NDAs (non-disclosure agreements) recently and their use in complaints of sexual harassment. With the emergence of the #metoo campaign from the Harvey Weinstein scandal and the Presidents Club Charity Dinner, has come scrutiny and criticism of the use of gagging clauses to keep those making complaints of sexual harassment quiet.
Settlement agreements, which allow an employer and employee to part ways by mutual agreement with the employer making a payment to the employee and the employee waiving their employment related claims, are useful for protecting the commercial interests of an employer and their confidential information. However, the law is very clear that settlement agreements cannot include a gagging clause to prevent the employee from disclosing certain wrong-doing of the employer (criminal activity for example) which is in the public interest.
The Women's and Equalities Commission published a report on the use of NDAs this summer. The outcome was that NDAs require more stringent controls to avoid their use being unethical. A large part of these additional controls will involve further responsibility being placed on legal professionals and for lawyers involved in their misuse to be properly held to account. The Commission explained that many people who have signed NDAs when criminal activity or serious misconduct is involved do not know who they are allowed to discuss the agreement or the circumstances surrounding the agreement with. In fact, some people who have signed such agreements, even believe that they would be at risk of going to prison if they breach the agreement.
The Solicitors Regulation Authority (SRA) released a warning notice earlier this year making it very clear that solicitors must act with integrity, stating that NDAs can be used, but not for covering up serious misconduct or potential crimes.
It seems that the culture surrounding the use of NDAs is changing and more stringent practices are being insisted upon. However, the most important weapons to combat unethical use may be, as suggested by the Committee, for the government to amend the law on NDAs and the wording that can be used and to introduce sanctions for employers and legal professionals who seek to prevent individuals from making disclosures that are in the public interest.
For further information or if you have been presented with or signed a settlement agreement or employment contract that you are unsure about please call our expert employment lawyers to discuss your specific requirements on 0207 956 8699 or email info@rllaw.co.uk.