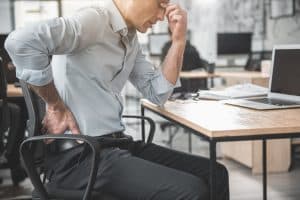 Damages for injury to feelings are almost always awarded in successful claims for discrimination. The purpose of an award for injury to feelings is to compensate victims for the hurt caused by discriminatory conduct and is considered separately to a claim for financial loss e.g. loss of earnings.
The bands of awards for injury to feelings, other wise known as the Vento guidelines, have been increased from 6 April 2019 to take account of the RPI All Items Index, and the bands are expected to increase in line with this each year.
Although there is no limit to the level of compensation that can be awarded in successful discrimination claims, employment tribunals do consider the Vento guidelines, which set out three bands for injury to feelings awards according to the level of seriousness of the discriminatory conduct.
 For claims presented on or after 6 April 2019, the Vento bands are:
a lower band of £900 to £8,800 (less serious cases);
a middle band of £8,800 to £26,300 (cases that do not merit an award in the upper band); and
an upper band of £26,300 to £44,000 (the most serious cases).
In addition, in the most exceptional cases, awards may be capable of exceeding £44,000.
If you would like any further information, please contact our specialist employment solicitors on 0207 956 8699 or info@rllaw.co.uk.