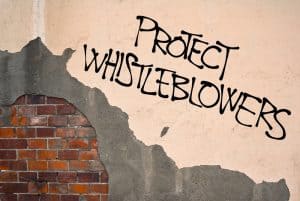 Rahman Lowe Solicitors are pursuing a landmark case before the Employment Tribunal to determine whether a gagging clause in an NHS settlement agreement is lawful under the Employment Rights Act 1996 ("ERA 1996"). 
If successful, the case will prevent NHS managers and their lawyers from silencing NHS workers that blow the whistle about patient safety and care. 
Our client, Mrs Sue Allison is employed by a large NHS trust as a Radiographer. She has over 34 years experience and is currently studying for a PHD.  
In 2012, Mrs Allison raised serious concerns about the standards of practice within the breast cancer unit and the failure to diagnose cancer. Shortly after her patient safety concerns about a senior consultant missing cancers, she was victimised and subjected to detrimental treatment for whistleblowing at work.  
Mrs Allison alleges that as a result of her protected disclosures and grievance, the Trust attempted to cover up the malpractice. Following a lengthy grievance process, she was forced to sign a settlement agreement, which contained a confidentiality/gagging clause. She did not receive legal advice on the terms and effect of the agreement from a qualified solicitor.    
Settlement agreements (previously known as compromise agreements) are legally binding agreements, which are normally used to settle disputes. Under the ERA 1996, in order for a settlement agreement to be legally binding, an employee must receive independent legal advice on the terms from a solicitor.  
Among other matters, Mrs Allison claims that she has been bullied, harassed and blacklisted at work, and that the Trust has delayed investigating her concerns. In particular, she contends that she has been denied access to opportunities, including promotions which are evidenced through her being rejected for a series of job applications and losing a part time role with another employer which she commenced in December 2015. 
In 2018, Mrs Allison presented a further grievance concerning her belief that she had been blacklisted by the Trust as a result of her protected disclosures about malpractice at work. She lodged a whistleblowing detriment claim with the Employment Tribunal in August 2018.  
Under s.43J(1) ERA 1996, any provision in an agreement between a worker and an employer is void in so far as it attempts to prevent the worker from making a 'protected disclosure'.   
The Trust denies any wrongdoing. Whilst it accepts that Mrs Allison made valid disclosures in the public interest, it alleges that Mrs Alison cannot rely on concerns she expressed about the malpractice within her department because she signed a settlement agreement containing a gagging clause.  
The case that Rahman Lowe is advancing on behalf of Mrs Allison is that the agreement is void because she did not receive legal advice on the terms and furthermore, that in the light of s.43J(1) ERA 1996, the gagging clause is unenforceable as it purports to prevent her from speaking out about patient safety.   The issues of duress and misrepresentation are also relevant factors that the Tribunal will consider.  
Mrs Allison's case has been listed for a Preliminary Hearing on 2 April 2019 to determine the validity of the gagging clause.  
 She is crowdfunding her legal fees, and donations can be made here.  
Jahad Rahman, Partner, who is acting for Mrs Allison said: 
"This case is of considerable public interest as it challenges the lawfulness of gagging clauses in NHS settlement agreements. Gagging clauses should not be used to silence NHS workers that speak out about patient safety and care. Mrs Allison exposed matters of crucial public concern such as the failure to diagnose breast cancer. 
In March 2013, the Secretary of State for Health, Jeremy Hunt MP, announced that settlement agreements that contain gagging clauses would be banned and not approved by the Department of Health, nor the Treasury. One must therefore question why approval was granted in this case".  
Mrs Allison said: "This case will hopefully improve patient safety by allowing NHS workers to come forward with concerns in the public interest with confidence that they will not suffer detriment".  
At Rahman Lowe, our specialist employment solicitors are committed to pursuing complex whistleblowing claims that push the boundaries of the law. For further information and to make a donation to "Stop toxic NHS Management culture harming staff and patients", please click here.  Please donate generously and contact us on 020 7956 8699 or info@rllaw.co.uk if you would like to discuss a whistleblowing matter.